Britain is today looking forward to a nice relaxing evening in front of the telly, with viewers eagerly watching programmes telling them all they could ever want to know about the joys of literature.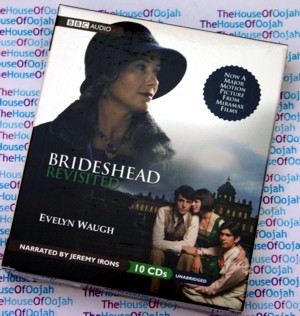 Or you can listen to it while you're washing your pants
BBC2's helpful contribution to World Book night kicks off with a short film showing the printing and distribution of a million free books which, by staying at home, they will not be receiving. Next, intellectual heavyweight Sue from TV's Mel and Sue will go to Agatha Christie's lovely house and visit a racetrack with the son of Dick Francis in a sterling effort to find out whether they preferred word-processing on Macs or PCs.
The next page-turning instalment of a gripping evening will see leading critics asked whether they think the boring old novel has finally had its day. Each will in turn put on their most ironic face when delivering to camera the line, "Er – um - not at all - um - no."
Finally, in the highlight of the magnificently booky evening, viewers will be spared the effort of dragging a finger through a doorstop full of tedious long words thanks to the mercifully short film adaptation of 'Brideshead Revisited', written by somebody or other. They will then go to bed, where they will fall asleep comparing it unfavourably with Downton Abbey.