God has sensationally waded into the ongoing public debate about compulsory prayers in local government, by instructing His ordained representatives to begin all acts of worship with a reading of the minutes of the last Parochial Church Council meeting.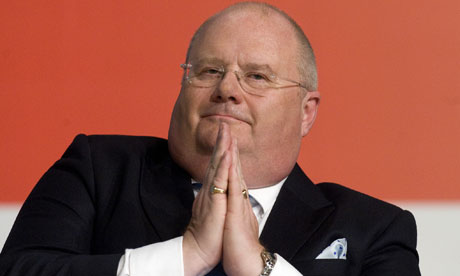 God may also demand apologies for absence
Congregations must, according to God's plan, then be asked if there are any matters arising from the PCC's minutes which they wish to discuss before the first hymn.
Many churchgoers, however, have complained that, in these modern times, the arcane thoughts of a tiny group of elders have little or no relevance to their busy lives.
"I'm an anarchist. Why should I be forced to pay lip service to a hierarchical bureaucracy in which I don't place the slightest credence?" demanded an aggrieved Rev. Harry Davidson, the rector of Stiffkey. "Who does God think He is anyway - Eric Pickles?"