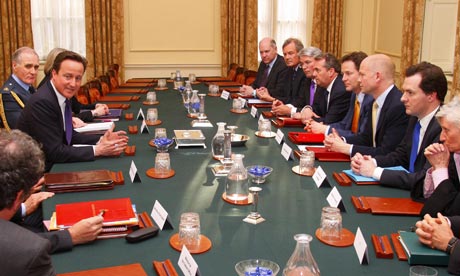 The only wally anyone's seen for a week is fourth from the right
Yes, it's the picture-book craze that's sweeping Britain! Will
you
be the first player to spot the hidden wallies - including David Cameron, George Osborne, William Hague, Theresa May and all the other Conservative cabinet members, who have been completely absent from public view since Christmas Eve?
Features dozens of elaborately- drawn crowd scenes, including:
- Klosters, the posh people's skiing resort!
- Ladyboy lapdancing club in downtown Bangkok!
- Royal family's festive bird-slaughtering jamboree at Sandringham!
- Weeping and wailing at Kim Jong-il's funeral!
- Falkland Islands penguin colony!