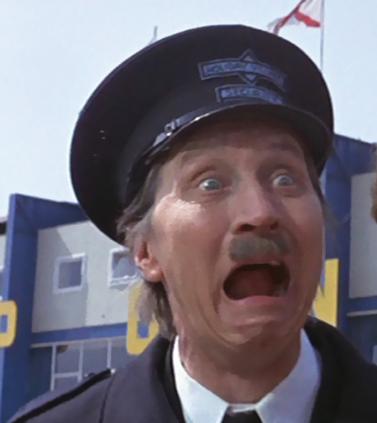 The Duke of Edinburgh's spiritual mentor
A grateful Britain is receiving half-hourly updates on the continuing earthly existence of Prince Philip, as he gains inspiration from Holiday On The Buses whilst recovering from routine keyhole surgery at the world's leading heart hospital.
Meanwhile, at Sandringham, according to the Duke's wishes the rest of the royal family are dutifully blasting every bird they clap their eyes on to kingdom come, hoping to convince God to spare the ailing patriarch by offering up the largest one-day avian sacrifice in history.
"Have you come far?" the Queen asked a rare pectoral sandpiper blown across the Atlantic by hurricane-force winds, as she rammed her gold-plated 12-bore into its beak and let fly with both barrels.