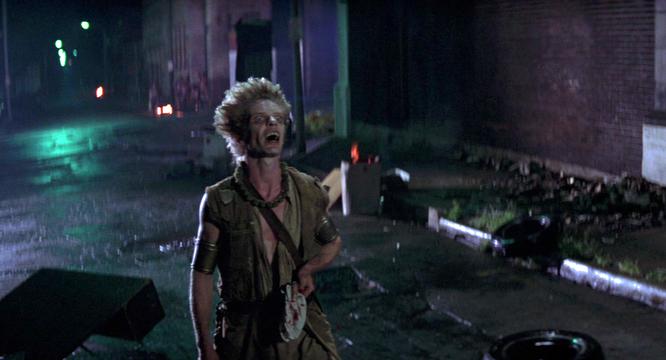 Plymouth's inmates are already making plans
Britain's security chiefs are desperately trying to persuade Olympic planners to amend the route of the Olympic Torch in 2012, citing the virtual impossibility of guaranteeing its safe passage through the lawless dirt-tracks of Plymouth.
"If the council get their hands on it they'll use it to send the old Palace Theatre up in flames, which will conveniently release them from their statutory duty to repair the place and send a huge bill they know will never be paid to the prison cell of its drug-dealing owner," warned a senior MI5 officer. "But that probably won't happen, as it's quite likely to be seized first by public-spirited citizens to roast them alive inside their tumbledown Civic Centre and Council Chamber."
Meanwhile, a spokesman for the Devon & Cornwall Police in Exeter pointed out that the local tribes - fascinated by the bright shiny thing – will almost certainly beat the crap out of its hapless bearer, make an unsuccessful attempt to flog it to Wants and finally break it over the heads of their feral hellspawn.
"That's if the howling wind and rain don't extinguish it on the way over the Tamar Bridge, of course, before it even gets into Plymouth," he added. "Look, there's this little bridge over the Tamar at Sydenham Damerel which nobody in Plymouth knows a thing about. From there, you can sneak it across Dartmoor via Okehampton… er... on second thoughts, perhaps it might be best if you just flew it straight to Exeter."