European leaders are travelling south today to beg Tomasso, the four-year-old cat who has inherited all the money left in Italy, to consider using his new-found riches to save the ailing eurozone from imminent collapse.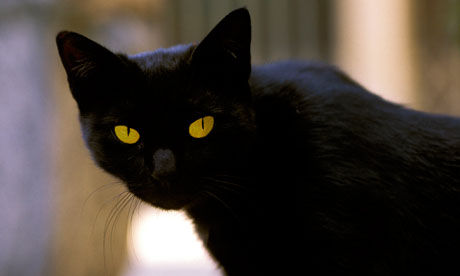 There's plenty of money in the kitty
French PM Nicolas Sarkozy is understood to have enlisted the support of a squeaky rubber mouse to help persuade the world's richest cat to underwrite European debts, while Germany's Angela Merkel is offering Tomasso unprecedented access to a tempting ball of string.
Not to be outdone, David Cameron is flying to Rome this afternoon with a crate of catnip, possibly intending to offer the feline property magnate the governorship of the Bank of England.
"I hear Tomasso likes to spend his days mostly licking his arse," said Mr Cameron, as he boarded his flight. "Well, I can do it for him. I've had plenty of experience doing that for our City bankers."